Star Global Advanced IT Corp. Ltd.
t: 250.381.2800
f: 250.381.2806
toll free: 1.877.381.2800
contact us


Portfolio
"Because We Don't Produce the Same Website Twice"
Web Design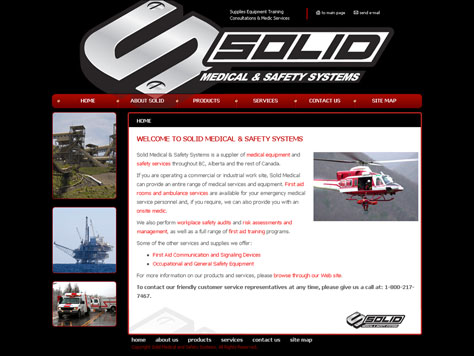 Solid Medical & Safety Systems
Medical
Victoria, British Columbia
Solid Medical provides supplies, equipment, training, consultations and medic services. As a new department within the parent company, Solid Medical needed to get to market fast without sending a sales team to various locations across Canada. The result was an information-based web site, created to be compatible with Dreamweaver for staff to make text changes in house.