Star Global Advanced IT Corp. Ltd.
t: 250.381.2800
f: 250.381.2806
toll free: 1.877.381.2800
contact us


Portfolio
"Because We Don't Produce the Same Website Twice"
Blogs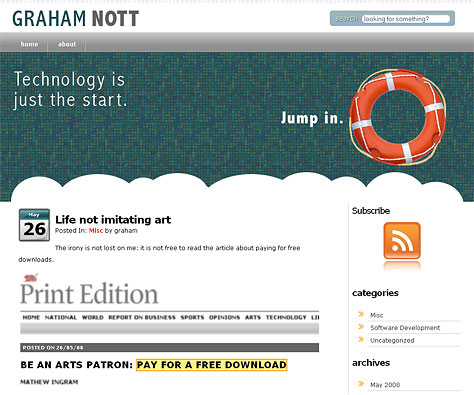 Graham Nott
Technology Blog
Victoria, British Columbia
The Graham Nott blog was designed to be, "not-too scientific" and "not too techy". Star Global hit the mark with this tile and pool themed look and feel. This blog incorporates Wordpress CSM software.