Star Global Advanced IT Corp. Ltd.
t: 250.381.2800
f: 250.381.2806
toll free: 1.877.381.2800
contact us


Portfolio
"Because We Don't Produce the Same Website Twice"
Web Design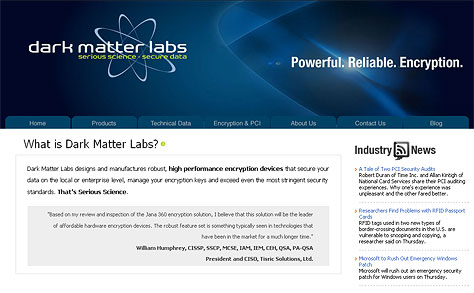 Dark Matter Labs
Encryption Devices
Victoria, British Columbia
Dark Matter Labs designs and manufactures robust, high performance encryption devices that secure your data on the local or enterprise level, manage your encryption keys and exceed even the most stringent security standards.
Dark Matter required a new logo and Star Global connected them with a trusted logo design partner. With the logo in hand, Star Global designed and launched their new website within two weeks, just in time for an important trade show.