Star Global Advanced IT Corp. Ltd.
t: 250.381.2800
f: 250.381.2806
toll free: 1.877.381.2800
contact us


Portfolio
"Because We Don't Produce the Same Website Twice"
Blogs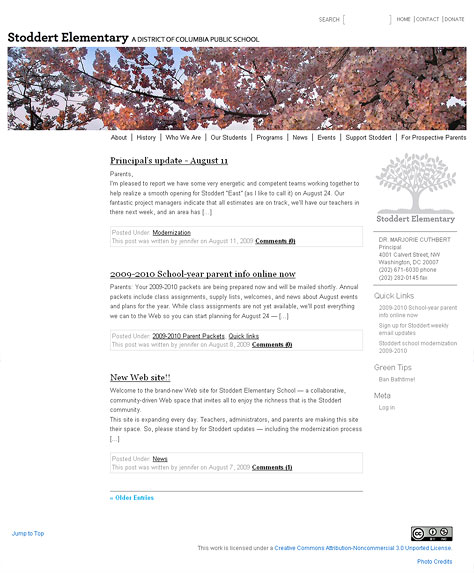 Stoddert Elementary School
Education
Washington, DC
Benjamin Stoddert Elementary School, named after the first U.S. Secretary of the Navy, is located in the Glover Park neighborhood of Northwest Washington, DC just north of Georgetown.
Star Global installed Wordpress.org, and customized it for this school located in Washington, DC. We ported all the content from the old website into the new site, including blog categories and authors. Documentation and training was completed over the phone with specific instructions on how to add and manage content.